In cross-border matters, we can draw on the assistance of partners in more than 50 countries within the CH International network. We also work with colleagues from the German-speaking ADW network which is represented in many European countries.
CH International
Member firm of CH International. Helping you take on the world.
We are a member firm of CH International (www.chint.org) - a world-wide association of accountants, auditors, tax specialists and business advisors, working with small to medium-sized companies all over the world to help them achieve their goals.
When business owners want to reach out to new markets, customers and suppliers overseas, we can help with on the ground assistance on local laws, connections to appropriate business contacts and all of the financial, tax and regulatory assistance needed - providing a cost-effective alternative to the large advisory practices.
By working with CH International, you'll get first class, partner-led support from professionals who work together seamlessly to contribute to the smooth running of your business. What's more, our members are all self-employed in their own right and so understand the demands of operating and developing their own business.
Members of CH International are independent practices, which all meet strict professional criteria for accounting, auditing and tax standards set and closely monitored by the board. Not only this but they all share an ethos of providing positive and innovative advice and in gaining a commercial understanding of your business - essential to helping you reach the next level in the international arena.
If you would like to discuss your international business requirements, please contact one of our specialists.
Each member of the association is an independent accountancy / audit firm which offers its own spectrum of services. Each member is responsible only for the services which it specifically provides.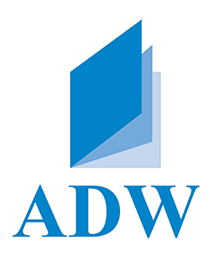 ADW is a network of German-speaking tax advisors, auditors and lawyers and is represented in several European countries. Each member is an independent firm and responsible for the services they provide.